Your search returned 50 results. Set listing alert!

88-08 Rockaway Beach Blvd, Rockaway Beach - VLS# 3035243
Price: $2,295,000 Office bldg More Info Mortgage Info

| | |
| --- | --- |
| This 3 Story Building Is Located In The Heart Of The Resurgence Of Far Rockaway And Rockaway Beach Area. Blocks From The Ocean Beach And All Transit To New York Metro Area. This Property Offers An Investor Or User An Opportunity To Invest In A Neighborhoo.... | |
166 Beach 142 St, Neponsit - VLS# 6929602
OPEN HOUSE Sunday, November 24 1:00-3:00pm
Price: $1,950,000 6 BR, 6.50 BTH More Info Mortgage Info

GRAND NEPONSIT BEACH BLOCK HOME New Exclusive Listing Steps to the Ocean 60 x 100, 3226 Sq Ft, 6 Bed 6.5 Baths.
Spacious rooms w/ lots of sunlight. Extra large eat in Kitchen, Large living room w/ wood burning fireplace, den, office, Formal dining room,,....

157-54 95th St, Howard Beach - VLS# 3048176
Price: $1,800,000 6 BR, 5.50 BTH Colonial 2 Fam More Info Mortgage Info

| | |
| --- | --- |
| Own Your Piece Of The Rock With This 40ft. Dock. Beautiful Outside Patio With A Huge Side Garden. A 2 Family 3 Level House All Above Ground. Totaling 6 Bedrooms, 5 1/2 Bathrooms, Modern Family Room With Updated Kitchen, Stainless Steel Appliances, A Patio, 4 T.... | |
172 Beach 137 Street, Belle Harbor - VLS# 6891894
Price: $1,799,000 4 BR, 3.50 BTH Colonial More Info Mortgage Info

| | |
| --- | --- |
| This brick center hall colonial is located on a quiet Belle Harbor beach block, close enough to smell and hear the ocean! Formal entrance with a set of double closets lead to a spiral staircase, formal dining room , formal living room, kitchen with dinette an.... | |
157-50 95th St, Howard Beach - VLS# 3048174
Price: $1,700,000 6 BR, 5.00 BTH Colonial 2 Fam More Info Mortgage Info

| | |
| --- | --- |
| A Waterfront Corner Lot. Anchor Your 90ft. Vessel Along Your 100ft. Property Line In A Deep Water Canal. Your Piece Of The Rock Includes Water Rights Along With A Beautiful 2 Family House With 3 Levels Above Ground. Totaling 6 Bedrooms, 5 Bathrooms, Modern Fam.... | |
Beach 146th St, NEPONSIT - VLS# 5988647
Price: $1,500,000 4 BR, 3.50 BTH Colonial More Info Mortgage Info

| | |
| --- | --- |
| Neponsit Grandest Beach Block! Brand new to market. Fabulous Brick Stucco Colonial Style on Gorgeous 60 x 100. Huge living room, FABULOUS views, extra large formal dining room. Glass sliding doors to backyard, country style kitchen. 4 king bedrooms, 3.5 bath a.... | |
144 Beach 135 St , Belle Harbor - VLS# 6920513
Price: $1,395,000 4 BR, 3.50 BTH 2 story More Info Mortgage Info

| | |
| --- | --- |
| Exceptionally well positioned residence in the prestigious beach community of Belle Harbor. Situated just 4 homes from the oceanfront, this attractive 4 BR, 3+ bath home radiates a casual aura and the promise of a welcome retreat. Sunsets and ocean views are .... | |
164-23 99th St, Howard Beach - VLS# 3035684
Price: $1,190,000 4 BR, 3.00 BTH 2 story More Info Mortgage Info

| | |
| --- | --- |
| Rare Opportunity In Old Howard Beach On Canal With Floating Dock And Amazing Bay Views! 1st Floor Is Open Floor Plan With Recessed Lighting, 2nd Floor Has Four Bedrooms, Walk Up Attic, A Total Of 3 Full Baths, Large Expanded Driveway - Can Hold Multiple Vehicl.... | |
126-18 Cronston Ave, Belle Harbor - VLS# 6648062
Price: $829,000 3 BR, 1.00 BTH Exp ranch 2 Fam More Info Mortgage Info

| | |
| --- | --- |
| This all brick legal two family home is located on a quiet street in Belle Harbor and sits on a spacious 50x100 corner lot. Use as a one family and enjoy over 2,000 Sq Ft of living space or utilize the second apartment for a guaranteed income. Huge back and si.... | |
Howard Beach - VLS# 3093030
Price: $769,000 4 BR, 1.50 BTH Colonial More Info Mortgage Info

| | |
| --- | --- |
| Great Location on this beautiful 4 bedroom Colonial with deck over looking the water. First floor features lovely large living room & dining room, all new 1/2 bath, Beautiful Kitchen, with granite countertops, new cherry cabinets, stainless steel appliances & .... | |
6261 Decosta Ave, Arverne - VLS# 3069233
Price: $699,000 6 BR, 3.00 BTH 2 story 2 Fam More Info Mortgage Info

| | |
| --- | --- |
| New Construction With Up To 80k Grant For Buyers Who Qualify. New Development With 30 New Home. All New Including Sidewalks And Curbs Plus Much More, Features 2 New Gas Energy Efficient Boilers, Tank less Water Heater, 2 Electric Meters, Get In Early To Pick .... | |
6259 Decosta Ave, Arverne - VLS# 3069230
Price: $699,000 6 BR, 3.00 BTH 2 story 2 Fam More Info Mortgage Info

| | |
| --- | --- |
| New Construction With Up To 80K Grant For Buyers Who Qualify. New Development With 30 New Homes. All New Including Sidewalks Curbs And Much More, Features 2 New Gas Energy Efficient Boilers, Tank Less Water Heater, 2 Electric Meters, Get In Early To Pick Your .... | |
6252 Hillmeyer Rd, Arverne - VLS# 3069234
Price: $679,000 6 BR, 3.00 BTH 2 story 2 Fam More Info Mortgage Info

| | |
| --- | --- |
| New Construction With Up To 80k Grant For Buyers Who Qualify. New Development With 30 New Home. All New Including Sidewalks And Curbs Plus Much More, Features 2 New Gas Energy Efficient Boilers, Tank less Water Heater, 2 Electric Meters, Get In Early To Pick .... | |
6246 Hillmeyer Rd, Arverne - VLS# 3069227
Price: $669,000 6 BR, 3.00 BTH 2 story 2 Fam More Info Mortgage Info

| | |
| --- | --- |
| New Construction With Up To 80k Grant For Buyers Who Qualify. New Development With 30 New Home. All New Including Sidewalks And Curbs Plus Much More, Features 2 New Gas Energy Efficient Boilers, Tank less Water Heater, 2 Electric Meters, Get In Early To Pick .... | |
Howard Beach - VLS# 3088571
Price: $659,000 3 BR, 2.55 BTH Townhouse More Info Mortgage Info

| | |
| --- | --- |
| BEAUTIFUL TOWNHOUSE, BRICK/ VINYL WITH1TERRACE, 2 FULL BATHS, 2 HALF BATHS, 3 BEDROOMS, STAINLESS STEEL APPLIANCES, GRANITE COUNTERS AND TABLE, ALARM SYSTEM, BEAUTIFUL TREK DECK, AG POOL, HOUSE IS FULLY AIR CONDITIONED, TILED FLOORS, ALL UPDATED AND RENOVATED.... | |
Howard Beach - VLS# 3086350
Price: $659,000 3 BR, 2.55 BTH Townhouse More Info Mortgage Info

| | |
| --- | --- |
| BEAUTIFUL TOWNHOUSE, BRICK/ VINYL WITH 2 TERRACES, 2 FULL BATHS, 2 HALF BATHS, 3 BEDROOMS, STAINLESS STEEL APPLIANCES, GRANITE COUNTERS AND TABLE, ALARM SYSTEM, BEAUTIFUL TREK DECK, AG POOL, HOUSE IS FULLY AIR CONDITIONED, TILED FLOORS, ALL UPDATED AND RENOVA.... | |
6903 Bayfield Ave, Arverne - VLS# 3094757
Price: $599,000 6 BR, 3.00 BTH 2 story

New

2 Fam More Info Mortgage Info

| | |
| --- | --- |
| Completely Updated Legal Two Family, 3 Over 3, Great Income Producing Property, Nice Size Master With Full Bathroom, Call For More Info! | |
99-54 163rd Rd, Howard Beach - VLS# 3093999
OPEN HOUSE Saturday, November 23 12:00pm-2:00pm
Price: $569,888 4 BR, 2.00 BTH Hi ranch More Info Mortgage Info

| | |
| --- | --- |
| Lovely Hi-Ranch style home. Fully detached private driveway can accomodate 4 cars. First floor-new. Close to "A" train and Q-11 bus, updated electric, plumbing, roof-7 years. | |
125 Beach 124th Street (6G), Belle Harbor - VLS# 6907313
Price: $540,000 2 BR, 1.00 BTH More Info Mortgage Info

| | |
| --- | --- |
| Move right in to this fabulous OCEANFRONT 2 bedroom unit in a very clean and quiet building. This 6th floor unit was recently updated with amazing finishes. The bright and sunny kitchen boasts Hunter Douglas plantation shutters, quartz counter tops with shaker.... | |
108-10 Shore Front Parkway, Rockaway Park - VLS# 6914826
Price: $469,000 2 BR, 2.00 BTH More Info Mortgage Info

| | |
| --- | --- |
| Views galore! The ocean front condo you have been dreaming of has spectacular S & W views making it the perfect spot to take in the surf or a beautiful sunset. This 2 bed, 2 bath condo is spacious and airy with tons of natural light. Freshly painted and ready .... | |
222 Beach 91st St (3), Rockaway Beach - VLS# 3083865
Price: $440,000 3 BR, 3.00 BTH Condo More Info Mortgage Info

| | |
| --- | --- |
| A Beautiful Water-View 3 Bedroom 3 Bathroom Duplex Style Condo With Hardwood Floors Throughout, 18ft Ceilings In The Kitchen And Living Room, Washer & Dryer And Plenty Of Closet Space. This Unit Has A Terrace and A Roof Top Patio With Water-Views! Short Walk T.... | |
125 Beach 124th St (2E), Rockaway Park - VLS# 3090035 REO
Price: $439,900 2 BR, 1.00 BTH Co-op More Info Mortgage Info

| | |
| --- | --- |
| This beautiful 2BR unit has a terrace with a magnificent view! Wake up each morning with the calming sounds of the rolling waves, right off Rockaway''s new and improved boardwalk! This unit is newly renovated, and located on a quiet street in lovely Rockaway P.... | |
9991 Russell St, Howard Beach - VLS# 3079405
Price: $368,000 2 BR, 2.00 BTH 2 story More Info Mortgage Info

| | |
| --- | --- |
| Waterfront home with opportunity to consolidate two lots: 847 + 848 (13x112) +(15x100) = (28 x 212 ). Conveniently located min. from JFK Airport, Aqueduct Race Track,Resort W. Casino & Hotel, Charles Memorial Park, Jam. Bay Wildlife Refuge w. views of Jamaica.... | |
69-09 Bayfield Ave, Arverne - VLS# 6925503
Price: $359,000 2 BR, 1.00 BTH Bungalow More Info Mortgage Info

| | |
| --- | --- |
| Charming bungalow by the bay is the perfect city getaway for anyone who's loves the beach, to fish or boat. This adorable duplex bungalow features an open space plan on the first floor with a full bath, bedroom and access to the private backyard. Head up .... | |
12-02 Church Rd, Broad Channel - VLS# 3093023
Price: $349,000 2 BR, 1.00 BTH Bungalow More Info Mortgage Info

| | |
| --- | --- |
| Splish! Splash! If You Love Boating,Fishing,Swimming,Crabbing,Sunbathing Or Watching The Sunrise or Sunsets From Your Home This Is the Home For You.The 40 x 175 Waterfront Lot Is Set Apart From All The Others Giving You Privacy and Spectacular Views. Enjoy th.... | |
Rockaway Park Real Estate Pros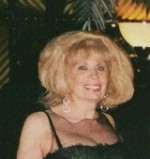 Rockaway Park, NY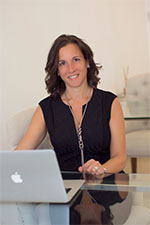 Belle Harbor, NY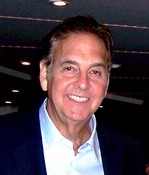 Rockaway Park, NY


Rockaway Park, NY
Add your name